Welcome to the Hare & Hounds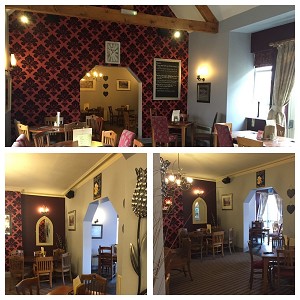 SUNDAY 19TH AUGUST from 15:00

The Hare & Hounds, Keresley has had to temporarily close the bar / restaurant and function room down due to Severn Trent burst water main in the area. We do apologise for any inconvenience and will keep you informed of any progress.

-------------------------------------
Kellie, Gaz and Team extend a very warm welcome to the Hare & Hounds.

Please come and visit us to relax and unwind with your favourite drink in our surrounding gardens or in front of open fires.

Fresh new menus and revised special offers are now available . We offer freshly prepared homemade dishes in our 2 bars and lounge, If you fancy something different we also have exciting specials boards which are regularly changed. We offer lunchtime deals and our traditional Sunday Lunch is a must. We accept Dine Club members Monday to Thursday for pre bookings only by telephone or email. The offer is 2 for one on main course only,

We offer a selection of traditonal real ales, and also have a 'guest ale' which changes regularly- don't miss-out!

Families are very welcome, we have great facilities for children we have a large play area and a varied kids menu. During School Holidays Children eat free with every Adult meal ordered (1 childs meal for each adult meal purchaased). So why not leave the cooking to us and enjoy some quality family time. Dog walkers are most welcome.

Free WI-FI

Our function room is a very popular location for weddings, business meetings, private parties and other celebrations. Whatever your occasion, we'll help you make your event as special as we can.
Call us now on 02476 332716 to find out more and to arrange your event.
165 recommends
Happy New Year to the Hare & Hounds - we had a lovely visit this morning from Environmental Health. Massive thanks to all the staff who have helped us work tirelessly to achieve our 5 STAR rating. A beginning of a new year what a great achievement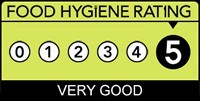 Plans for this bank holiday?
You have now!
Join us all weekend for our cider and sausage festival 🍎🌭

Exactly as it says on the tin...

Lots of different ciders, cider cocktails, a variety of sausages (including veggie!) home made sausage rolls, what more could you need hot dogs galore 😍
Charity Race Night
Race night in aid of Breast Cancer
Friday 17th August 2018 Charity Race Night
Johnnie & the Rockers
Music from Elvis, Stones, 60s & 70s
31st August 2018 at 21.00
Saturday 8th September 2018
Claire-Louise Rossi Talented Singer Song Writer Amazing Voice
With a growing fanbase of over 40,000 followers across multiple social media platforms, Claire Rossi is an international, in demand singer and songwriter.
3 Times Scarlett
13th October 2018 at 19:00
Details
Bonfire & Fireworks Night
5th November 2018
Come and join us for our annual bonfire and fireworks night.

(Bonfire 17.30, Fireworks 18.30, BBQ 17:00 - 20:00)
Lock and Load
Rock Band
24th November 2018 at 21.00
SALSA DANCING
Every Tuesday at the Hare and Hounds
Salsa - Merengue - Rueda - Bachata
Doors open at 6.50pm
Beginners 7pm - 8pm
Improvers 8pm - 9pm
Social Dance 9pm - 10pm

£6 Before 9pm, £4 after